By means of chemical synthesis
to seek the potential of drug discovery
Our in-house synthetic business offers bulk APIs and
intermediates to the global medicine with a high quality
We utilize proprietary synthetic technologies to develop and manufacture APIs and intermediates. We draw on our proven technology and experience to pursue in-house production and offer a line of products with a high in quality, a safety, and a reasonable cost.
Performance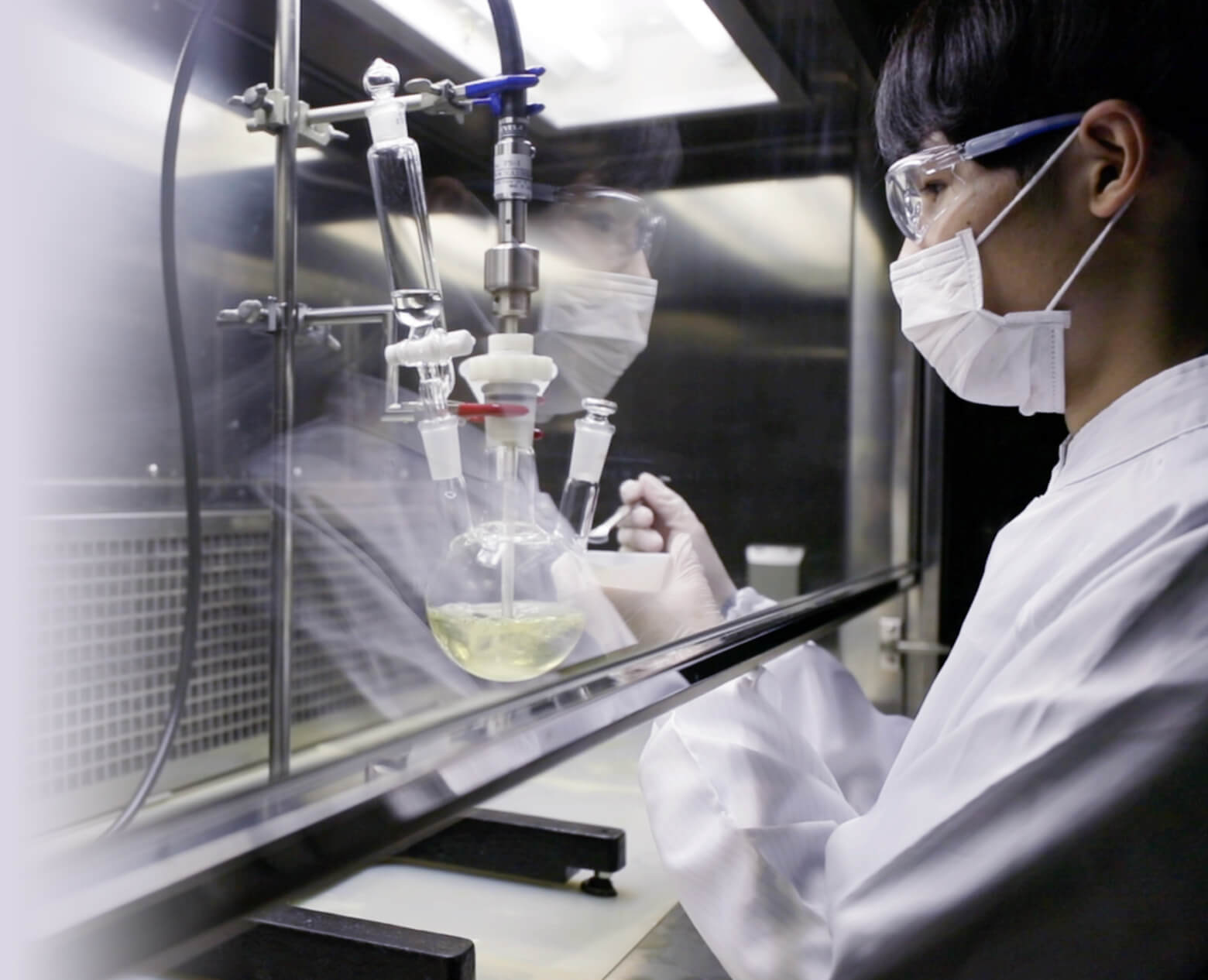 Long track record of excellence
and stable productivity
Since the 1950s, we have been producing dl-methylephedrine hydrochloride, and have succeeded in achieving a stable supply of products that has earned us the top share of the domestic market. In addition, we are also in the top share of the domestic market for dextromethorphan hydrobromide and other key products.
Top Share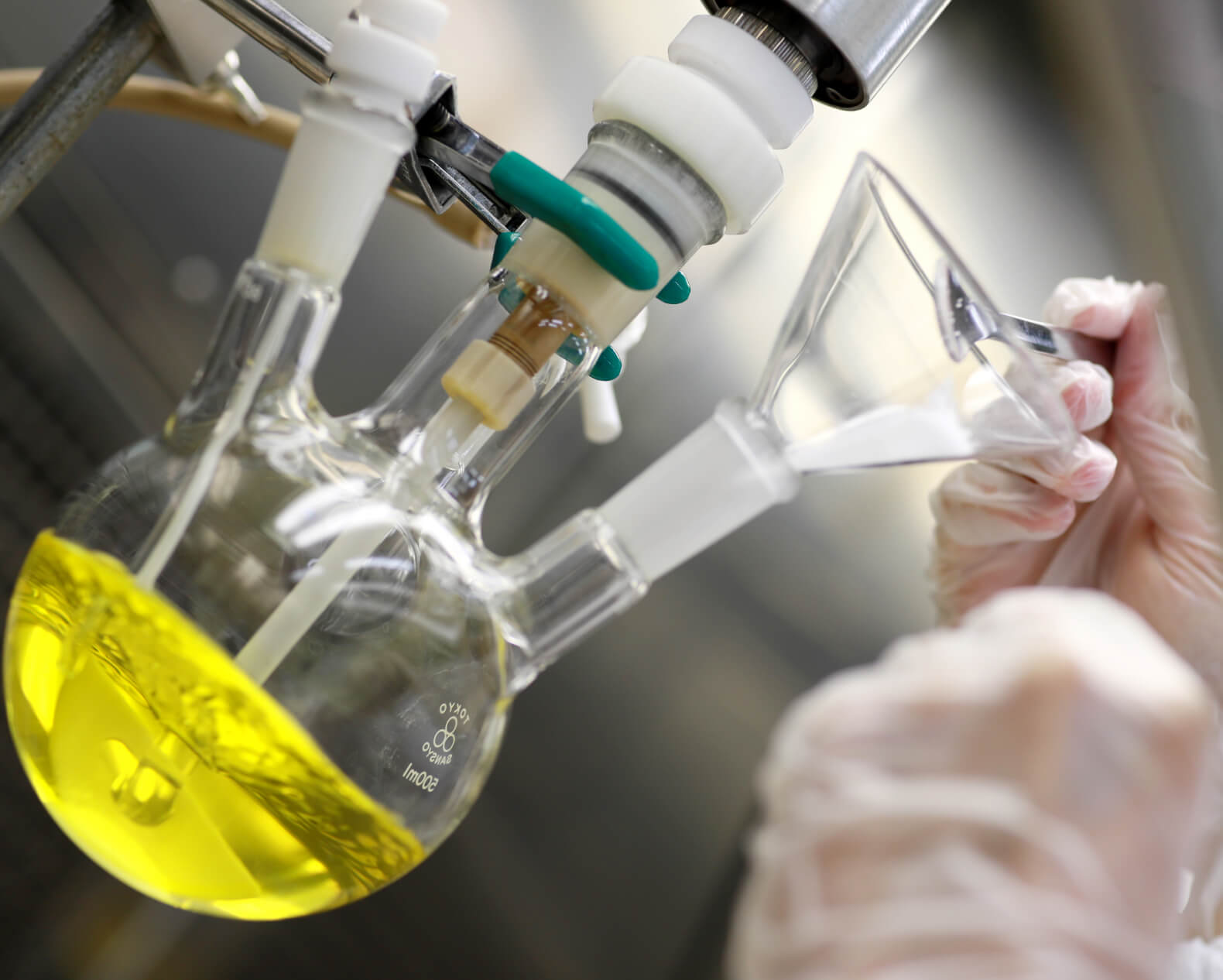 Robust equipment and facilities
let us accommodate steroid APIs manufacture
Beyond mainstream synthetic products, one of our chief lines is highly potent steroid APIs. In addition to pin and jet mills, our dedicated steroid production plant employs spray dryers, allowing us to control the particle size of APIs according to the required application (e.g., external use, nasal drops, and DPI).
Facility